Saludos a todos!!
En esta nueva entrada quiero enseñaos el nuevo artículo que me han publicado en el
número 17
de la revista española
Game Forces
.
En esta ocasión el artículo está centrado en la realización de mi diorama
¡Paso Ligero!
, que tantos buenos ratos me ha hecho pasar. A partir de ahora la revista va a ser comercializada en los USA, gracias a la mediación del portal de miniaturas
CMON
.
Quiero agradecer de nuevo a todo el staff de dicha revista la posibilidad tan maravillosa que me han brindado de poder colaborar con ellos. Espero que podamos seguir con este bonito trabajo de colaboración.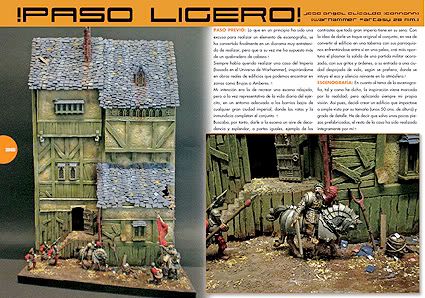 English version
Hi to all!
Today I show you another article that was published in the
17th number
of
Game Forces
miniatures gaming magazine.
I want to give a lot of thanks to GF staff and all of you, because your words and visits are very important to me! The work that appears in the magazine is
¡Move your legs!
, which is very important and special for me.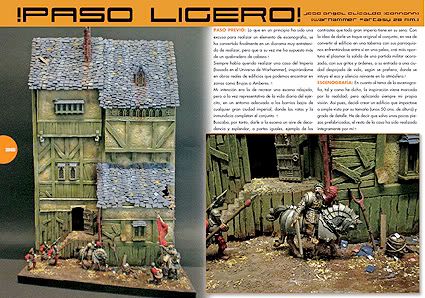 I recommend you this spanish magazine,
Game Forces
, because you can get it in english also, with a lot of good articles. And now you can buy it in
CMON
!
Well, thanks a lot again and I will publish another works, I hope! Bye!